The School Safety Task Force
The DA Working with the School Districts, Private and Parochial Schools and Colleges within Saratoga County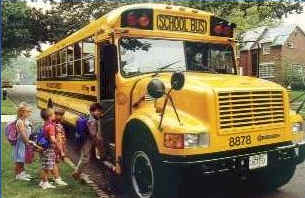 The DA's office works with all of the 13 public school districts, private institutions and parochial schools, within Saratoga County to ensure that our school children, faculty, administration and staff are safe when they attend or go to work in our schools.  The Saratoga County District Attorney's Office partners with the school district superintendents in order to establish contacts between law enforcement within the district and the superintendents and building principals.  Two of the largest school districts in Saratoga County, Shenendehowa Central School District and Saratoga Springs City School District have created with the Prevention Council, partnerships to address issues that concern both the community and school. A representative from the DA's office is in regular contact with principals and administrators regarding school and campus safety, attendance and parental involvement. in their child's education.
Additionally, two colleges are located in Saratoga County, namely Skidmore College and Empire State College (ESC), part of the State University of New York system.  Skidmore Campus Safety, lead by a former police officer, works closely with the DA to maintain a positive and safe environment for college students.  Also, Empire State College maintains a number of  campuses across the state, with its headquarters in Saratoga Springs.
Each year, representatives from the DA's office meet with District Superintendents to examine a variety of  topics, including school safety, law enforcement contacts, emergency planning and preparedness and school truancy.  The school truancy program has been recognized across the state of one of the first partnerships between a district attorney's office and a school district to make a positive difference in a child's life by encouraging attendance and assisting families who are having difficulty getting their child to school by corresponding with parents, meeting with parents and the school attendance office, and by mandating the Strengthening Families Program.  This program encourages dialogue between the parent, child and school  and stresses the importance of education, provides support for families that may need it, and also teaches parenting skills in listening and communicating for both the parent and child.  Since the program has been in effect, one particular school district's attendance has increased by 70%.
This year, school safety continues to be an issue and something that the Saratoga County Distinct Attorney's Office is working  hard on.  While the number of campus related crimes have increased slightly, the DA's office and the superintendents have been in constant communication to determine appropriate dispositions, taking a careful approach that balances holding the individual responsible for his or her criminal conduct (punishment) and prevention education to, hopefully, discourage future criminal or risky behavior. This model has worked well for the school districts and has been endorsed by the Saratoga County Prevention Council who works closely with the district attorney's office and the schools to ensure that prevention initiatives are implemented in the schools.
Roughly 38,000 students attend Saratoga County schools and are between the ages of 5 and 18.  Each day, administrators, educators, and staff ensure that each child's day is filled with information, structure and learning as well as physical and fine arts education.  Fortunately, the schools rarely call upon law enforcement for assistance.  In the unlikely even that it is necessary to contact law enforcement, protocols, procedures and partnerships are firmly in place to quickly address any situation that may arise.